EXPANSION OF BERTIL HARDING WILL LEAD TO NUMEROUS ECONOMIC AND SOCIAL BENEFITS – VICE PRESIDENT TOURAY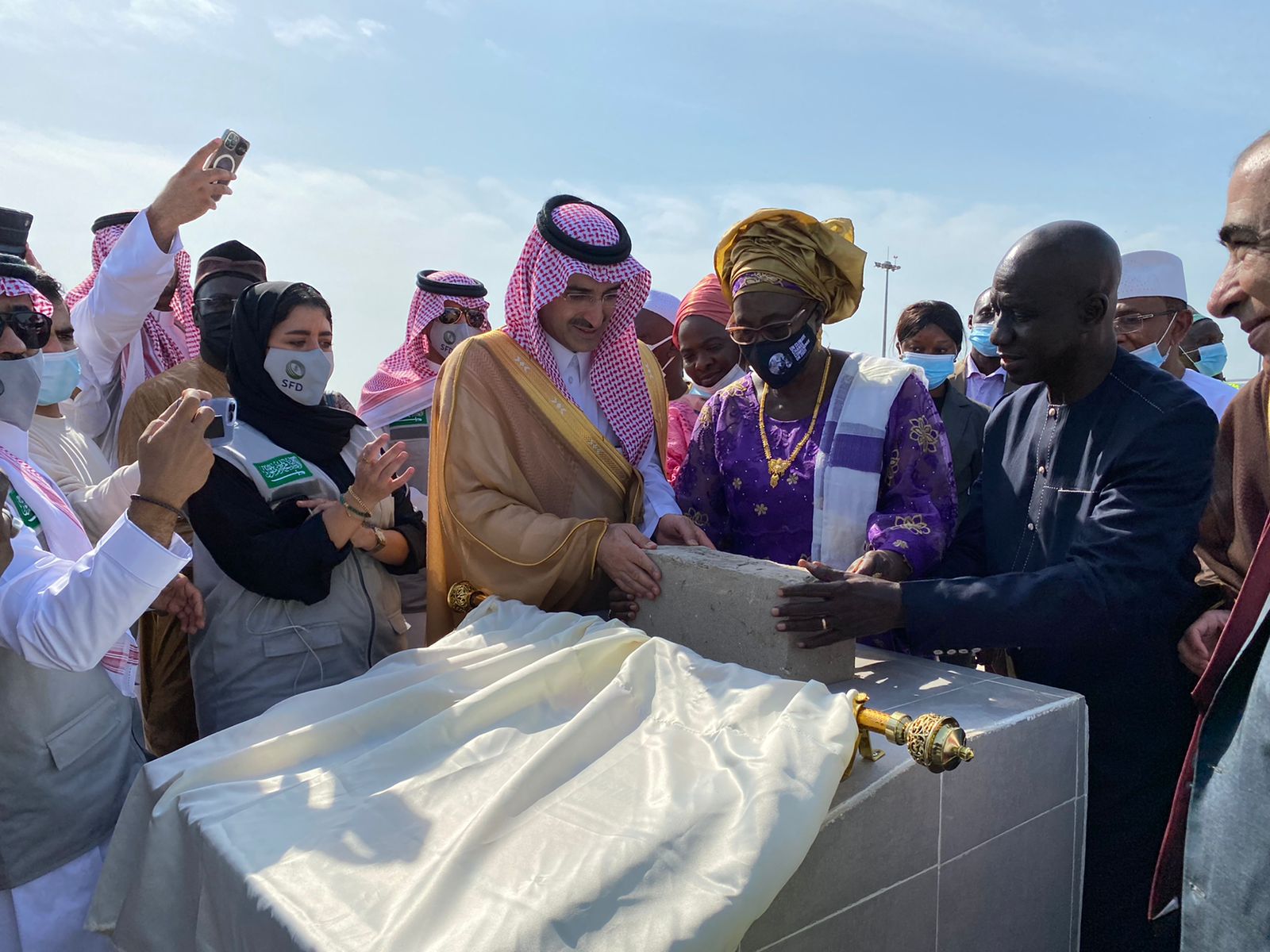 The Vice President of The Gambia extolled the Widening of the Bertil Harding Highway as a strong catalyst for economic growth and social welfare for the people of the country.
H.E Dr. Isatou Touray made the remarks on Wednesday as she presided over the much-anticipated laying of the foundation stones for the OIC Bertil Harding Highway and Airport VVIP Presidential Lounge projects and the official opening of the airport rehabilitation project.
Speaking at the ceremony, the Vice President highlighted the numerous benefits the expansion of the Bertil Harding Highway will provide for the people of The Gambia.
''The road will serve as a fulcrum to feed the satellite communities and the Tourism Development Area. Access to schools, hospitals, and other social facilities and services will be greatly enhanced,'' she said.
VP Touray also recognized the impact of the project both economically and socially.
''Taking into account the high population density in our urban setting, where some of the country's main economic activities such as tourism and service industry concentrate, there is no doubt that numerous economic and social benefits will be driven from this project for the country."
The expansion of the Bertil Harding Highway into a dual carriage of three lanes on each side, is one of key priority projects of the OIC in conjunction with the construction of an ultra-modern VVIP lounge at the Banjul International Airport. The Bertil Harding Highway in addition to being a dual carriage of three lanes on each side will have 12 roundabouts, two overpasses, sidewalks, drains and parking areas.
The expansion is jointly financed by the government of The Gambia, Kuwaiti Fund, BADEA, and ISDB.
The Chief Executive Officer of The Gambia OIC Secretariat, Mr. Yankuba Dibba thanked the financiers of the project.
"Our greatest motivation comes from knowing that the OIC projects will make life a lot better for everyone in The Gambia now and in the future; and that our projects have the potentials to significantly impact the cause of development for so many years to come. It is our mantra that the coming of the OIC to The Gambia will be meaningless if it cannot be linked to the welfare, wellbeing, and progress of most of the people in this country."
The project is expected to uplift the urban outlook of the country, create employment and ease the burden of travel.