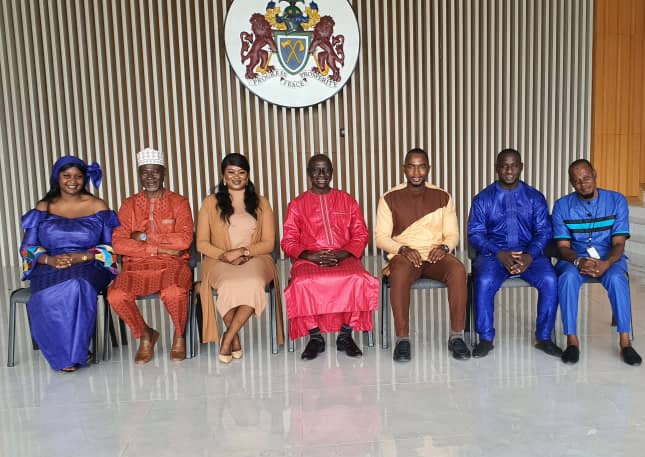 The Management of The Gambia OIC Secretariat recently held a virtual meeting with the MJ Royals Africa- led Consortium on possible areas of collaboration in Communication and Events Management, as The Gambia prepares to host the 2022 OIC Summit.
The CEO of the Secretariat, Mr. Dibba on behalf of the Board Chairperson, H.E Adama Barrow and Management expressed delight at receiving the first Gambian-led group to have approached the Secretariat.
He acknowledged that there is a capacity deficit given that the closest The Gambia has come to hosting huge international events is the Africa Union Summit which does not come close to the rigors and capacity needs of the OIC Summit.
The CEO of MJ Royals Africa, Ms. Muna Jallow said, they hope to partner with the Secretariat to deliver a world-class, impact focused and memorable summit that will position The Gambia as an investment hub, a tourism haven, and a peaceful conferencing destination.
MJ Royals Africa, which is a Gambian-led International Consortium and Advisory Group made up of high-level international experts in the areas of business facilitation, international procurement, communication, branding, marketing, event management, training and development.