OICGAMBIA, GAMNATT, FC4IP, GAM-EXCEL SIGNS MoU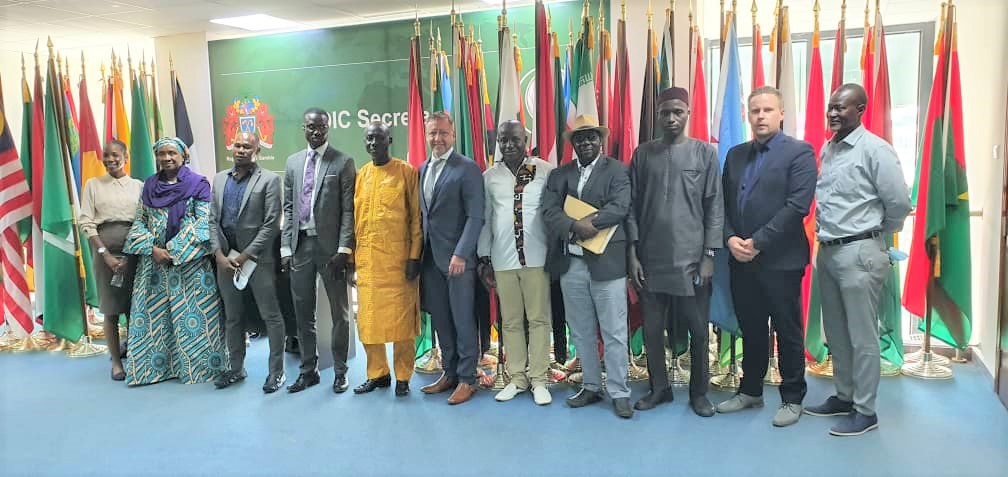 The Gambia OIC Secretariat at its headquarters in Bijilo, 5th October 2021, held a ceremony for the signing of the Memorandum of Understanding (MoU) between OICGambia, The Gambia National Think Tank (GAMNATT), Finnish Chamber for Impact Partnerships (FC4IP), and its Gambian subsidiary, GAM-EXCEL. The framework seeks to establish the basis for a joint partnership between the parties in collaborating to enhance the socio-economic empowerment of Youth and Women in The Gambia, including the Madrassa system infrastructure project.
The Chief Executive Officer of the Gambia OIC Secretariat, Mr. Yankuba Dibba said he is happy with the collaboration as it aligns with the vision of the Secretariat, which is to have the impact of the Summit felt years after.
The representative of GAMNATT, Mr. Conteh said, at the core of the partnership is capacity building and education which will ensure that the impact of the OIC interventions are maintained overtime.
In attendance were representatives of the various parties.