Perspectives of Cooperation Between Turkmenistan and The Gambia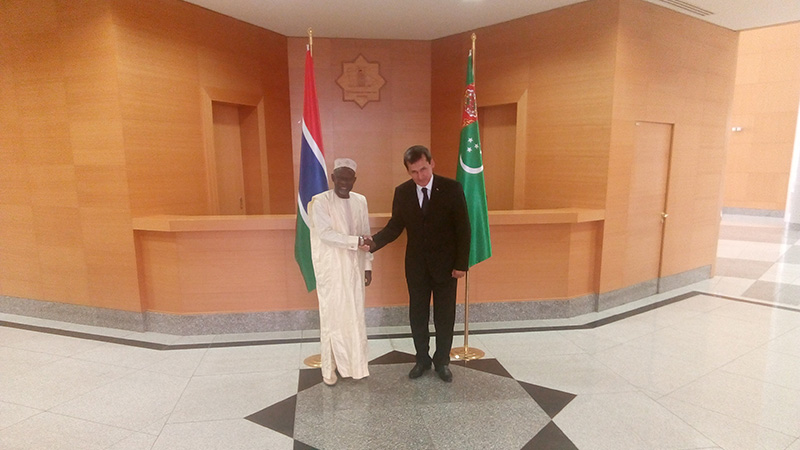 The development of relations with the countries of the African continent is a priority direction of Turkmenistan's foreign policy.
In this regard, the need was expressed for further development of bilateral relations with the Republic of the Gambia in various spheres. Speaking about cooperation within the framework of international organizations, such as the United Nations and OIC, the parties discussed issues of hosting the next Summit of OIC member-countries in 2019 in the capital of Gambia, the city of Banjul and the participation of the delegation of Turkmenistan in it.
It was emphasized the expediency of establishing and maintaining permanent bilateral contacts between the ministries of foreign affairs of the two countries and holding regular political consultations that will give impetus to the development of not only political, but also trade, economic, cultural and humanitarian relations.