President Adama Barrow Lays Foundation for 50km OIC Roads Project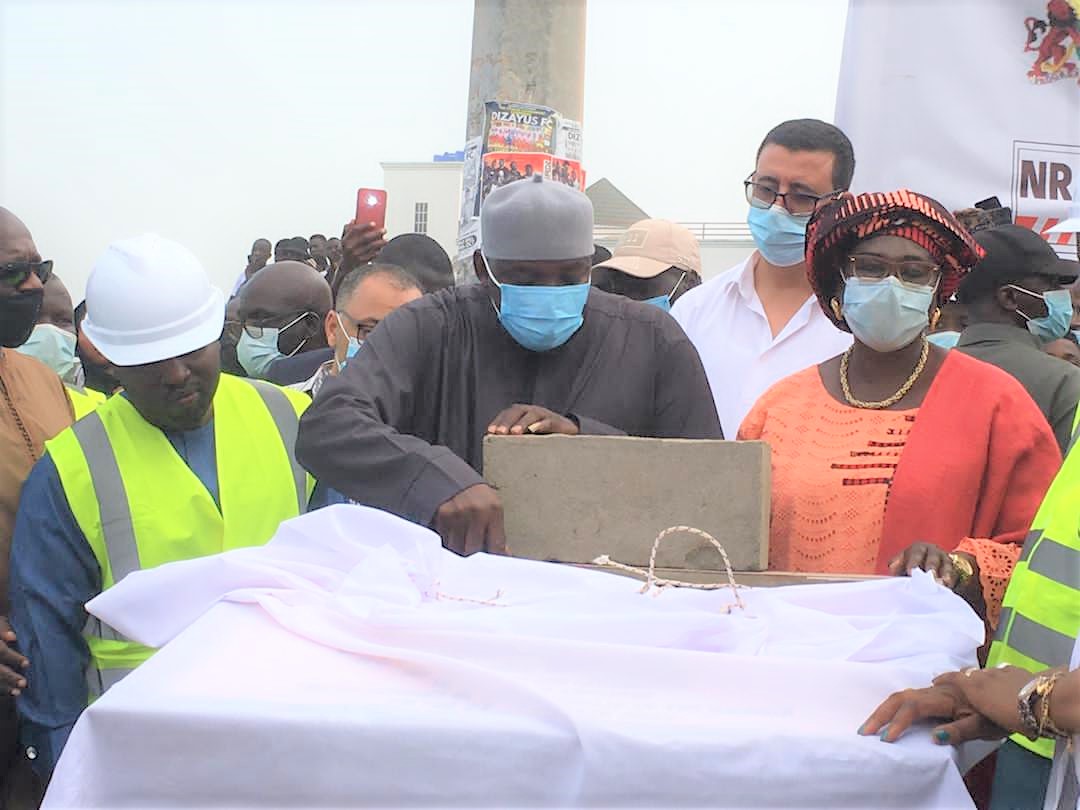 In a historic groundbreaking event, the President of the Republic, H.E Adama Barrow laid the foundation for the construction of the 50KM OIC Urban Roads Project in Brufut and Bundung. The event marks the commencement of civil works ahead of the OIC Summit to be held in Banjul next year.
The roads divided into two lots were contracted to CSE/ALFAHD/SSTP (Lot I) and PAVIFORT/ HUTA/ GAMBISARA (Lot II). Since the signing, contractors have mobilized equipment, manpower and set up site camps. The relocation of utility services is also ongoing.
The construction of the 20 urban roads is expected to significantly decongest traffic, create employment, and help boost local commerce.